RATES FOR SERVICE SUPPLEMENTS, INSURANCE AND COMPLEMENTARY PROTECTIONS, OTHER EXTRAS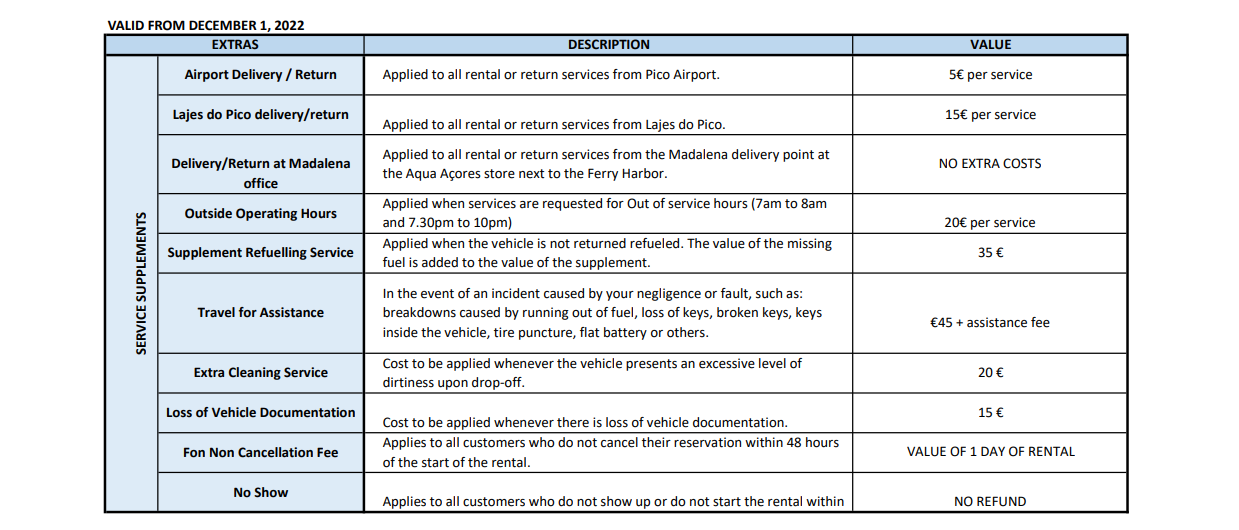 - Reservations are pending for 3 days, after which they are void.
- Confirmation of the reservations upon payment of the reservation.
- Confirmation of reservations will always be by email, if you do not receive the email it means that is has not been confirmed , in that case please contact our services +351 911 589 905 or info@whalerentacar.com.